Getting Featured
data.world has a diverse gallery of integrations from developers all over the world, and that can include yours! We're always accepting applications for our gallery - if you haven't yet checked out the integrations featured there, you can view it here (if you're considering getting featured, you'll also want to double check that a similar integration doesn't already exist).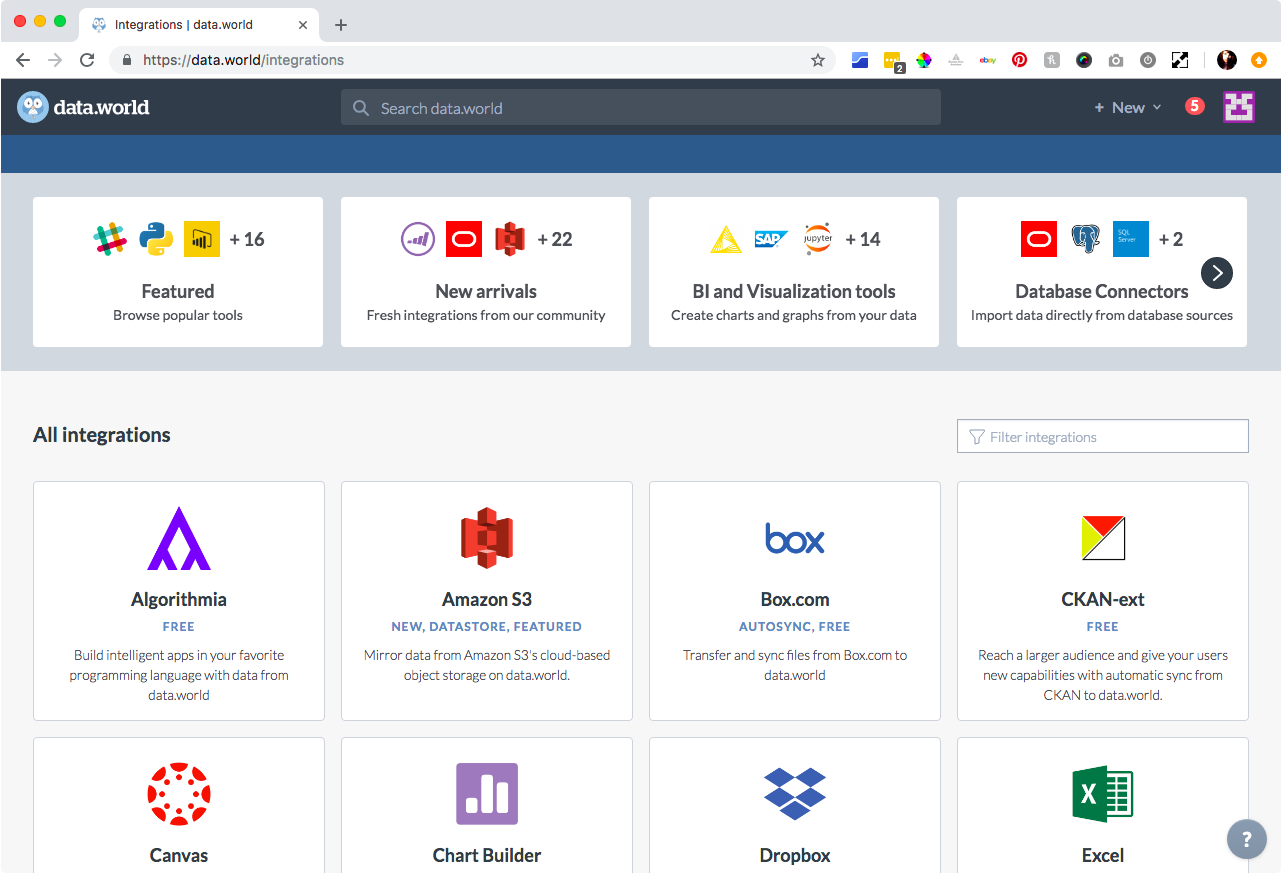 In order for your product to be featured, we first evaluate whether it meets our standards for:
Value and utility
Stability and finish
Use of APIs and other toolkit functionality
Ease of trial
Privacy policy and terms of use
Content appropriateness
Fill out the following form at the beginning of your project and we'll work with you to ensure that your product satisfies these criteria.
data.world reserves the right to further expand or change the above criteria at any time and without notice.
Getting Early Access
Some of our toolkit features are not yet available for general use. Should you need access to Preview features, please contact us.